2019 National Championships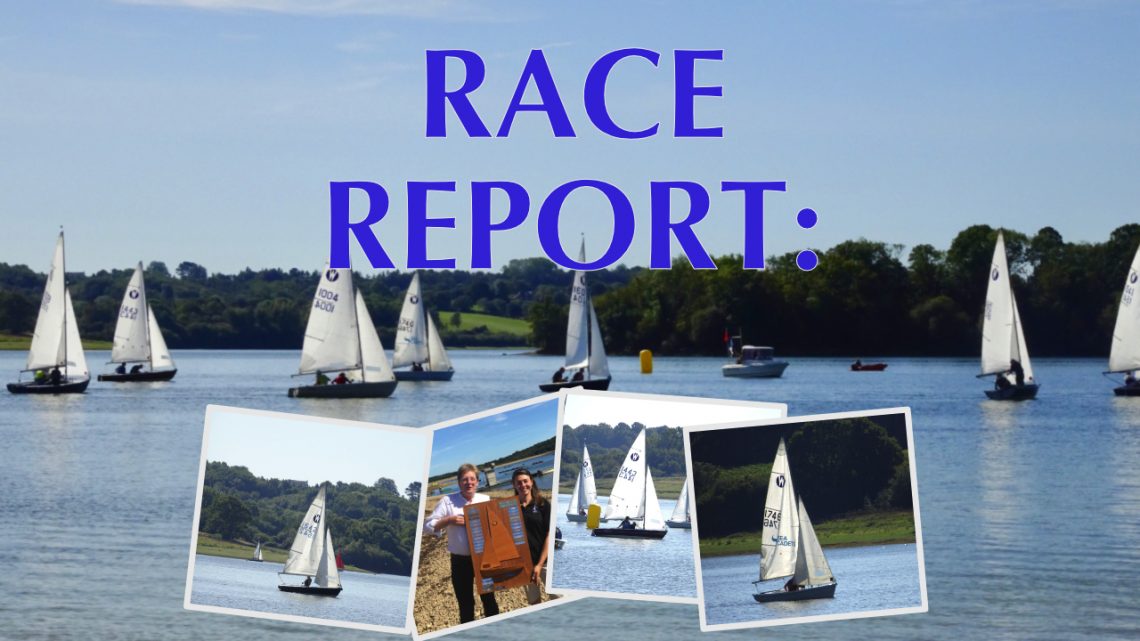 Some wind would have been nice…
Race Report by Adam Wickenden
9 Wanderers gathered at Bewl Valley in Kent on 14th/15th September for their 2019 national championships, hosted by Bewl Sailing Association. The forecast for both days was not promising at all. Hopes were raised on the Saturday morning as the first view of the lake saw some quite positive ripples. That, alas, was just fate tempting us.
Race 1 saw the Race Officer set a rectangular course. Well, that was the initial idea. The wind begged to differ. The forecast gradient wind was a gentle north-easterly.
It was a warm weekend, so a light sea breeze arrived from the South at just the inopportune moment. Bewl is set in three arms of a valley, so the classic 'valley wind' effect took hold. There was a nice patch of wind just under the dam from the north easterly gradient and a nice dark patch up the south east arm from the sea breeze. There was also a hole in the middle of the lake where the two met head on.
After a short postponement however all looked good, the sea breeze wind looked to be taking hold. This required the windward mark shifting to the right so the beat was towards the south east arm of Bewl.