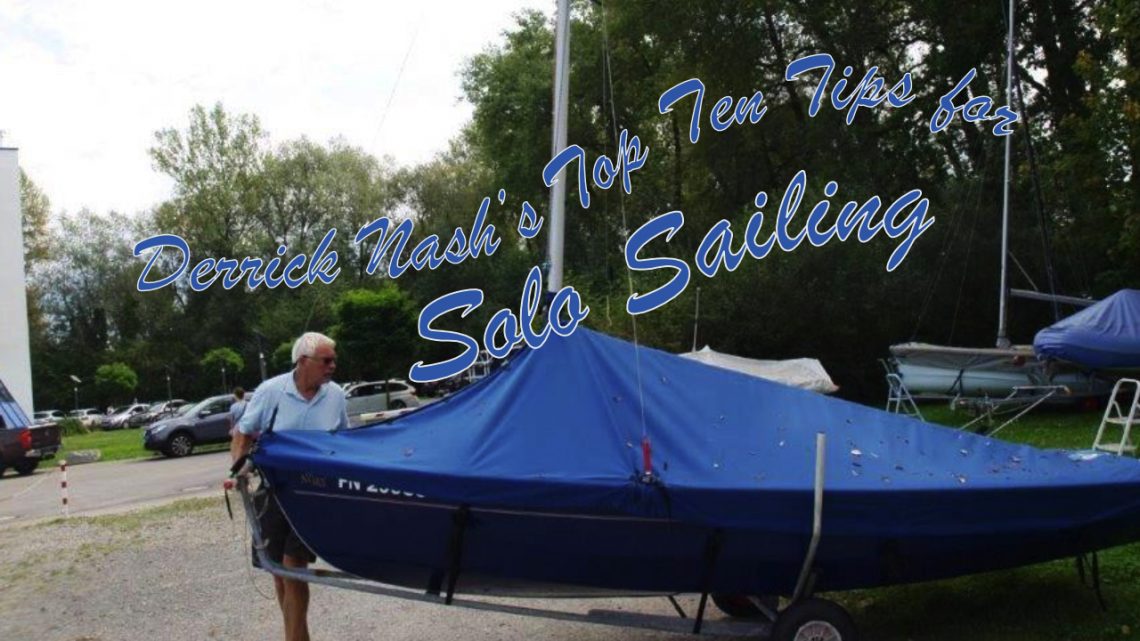 Ten Tips for Solo Sailing your Wanderer
By Derrick Nash
As we're all mostly locked down more of us are finding that Solo Sailing is the only way to get out on the water.  I have been sailing single handed for many years in my mostly unmodified Wanderer 1233 so here are my 10 top tips for successful sailing "one-up".
1. Buy a Wanderer
Lucky for us, the Wanderer is a very "sailor friendly" boat, by which I mean it is stable and forgiving.  And if you're reading this – congratulations, you've made a great choice!
Of course if conditions weren't quite right, for example sailing un-reefed in very strong wind, confused seas in a racing scenario, or maybe something gets accidentally tangled up in the boat and you become unbalanced at the wrong time, then it would be possible to capsize the boat (see Inland Championships 2019 Edition 121). 
However, in 4 years of Wanderer ownership and many hours of happy sailing in different conditions, I have so far not been able to do so. This build attribute alone gives the single handed sailor confidence to move around the boat and trust it will stay upright when it should.