Arnside Wanderer Event – August 2022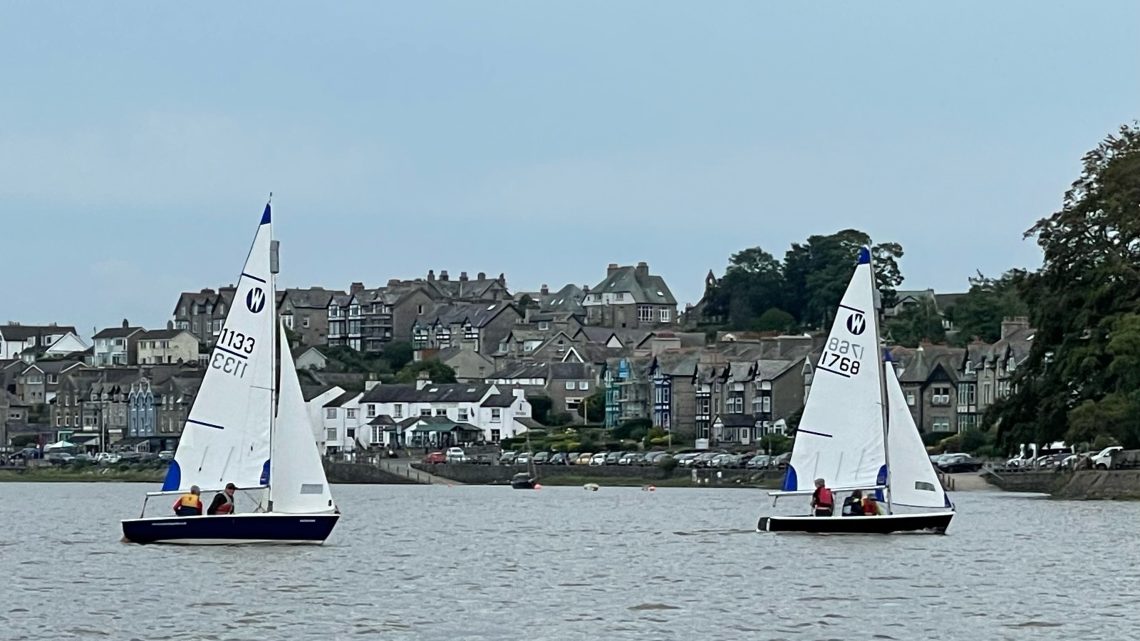 The second Arnside Wanderer Event took place on Sunday 14th and Monday 15th August.
Arnside is located in Cumbria at the top of Morecambe Bay on the Kent Estuary south of Kendal. At high tide the estuary offers a large outstandingly scenic sailing area with views towards the Lake District hills. The village developed as a small select resort with the coming of the railway with the Victorians holding regattas. It is overlooked by Arnside Knott, which is 522 feet high. The Lancaster to Barrow railway line crosses the estuary at Arnside running along the north side of the estuary to Grange-over-Sands, an extremely gentile holiday resort, which makes Budleigh Salterton in Devon look brash. The tide comes in with a Bore. With a full moon and spring tides, the Bore was exceptionally good on both days with strong tidal currents.