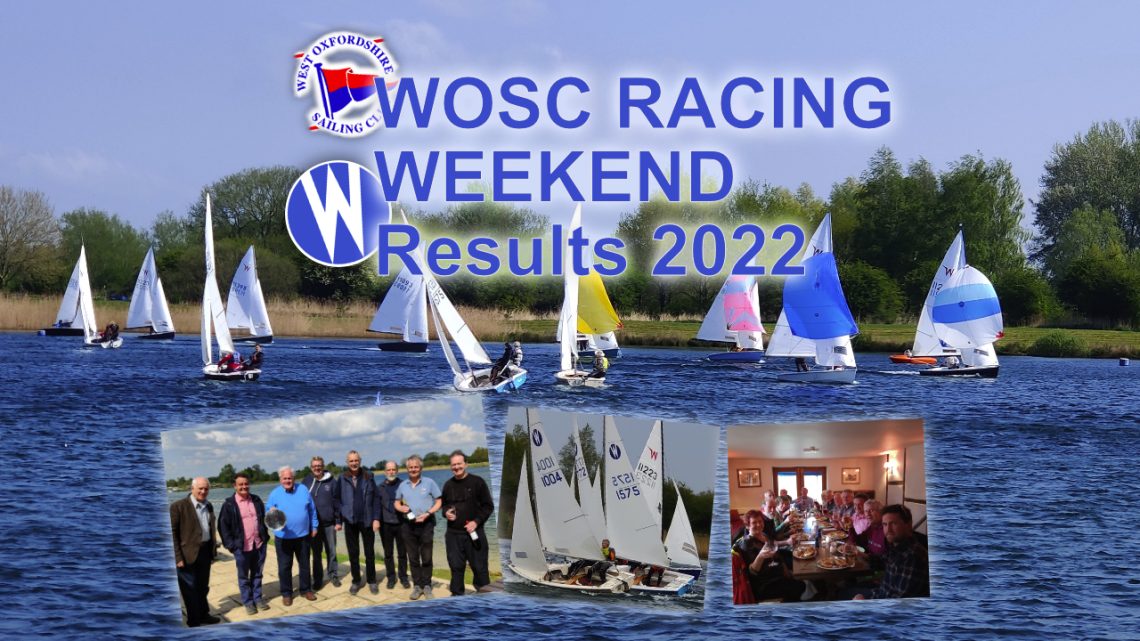 Report from Adam Wickenden
It's not usually this windy here they claimed.    
Hmmmm.
The Wanderer fleet heard the same thing last time they were at WOSC when Storm Hannah blew through. The brisk easterlies forecast only discouraged two entries from turning up, leaving five hardy crews to enjoy the delight of Wanderer racing and the Wanderer tradition of after sail food. Everybody (yes, everybody) also partook in the very un-Wanderer sport of swimming!
Oh, we also had a fleet of Wayfarers to dodge – it was their Southern Area championships. Their presence turned out to be very useful, starting five minutes before us. 'Follow the Wayfarers' became the best way of sussing out WOSC's complicated courses round its 11 basic blue cans, let alone different coloured buoys as special one-off marks.
Saturday.
We started with the Event Coordinator's 'build a Wanderer Challenge'. A long-term project, a bit like those magazines with model kits you see in newsagents. The idea is you slowly build a boat with the bits of 1541 "Black Mischief" that get forgotten on the way to each event. Strangely you can end up with both a boat and a traumatised cat hiding under the foredeck! This time it was the mainsheet, more on this later.