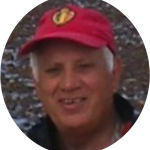 Chairman
Richard became a Wanderer sailor at Whitstable Yacht Club because the Wanderer was the best boat for cruising and occasional fleet visits to the Shipwright's Arms. He was also inspired by the late Gavin Barr to go in for regular club racing. As a volunteer and a RYA senior dinghy instructor, he has worked with youth and disabled sailing and has set up and run two RYA training centres as Principal. In all of this he shares the life lesson with his grand-children that "the boat bobs up and the boat bobs down". Hopefully bobbing more up than down, he is enjoying as many Wanderer class events that he can go to. He became WCOA chairman in March 2022. Working with his fellow committee members to serve the association is a great pleasure and honour.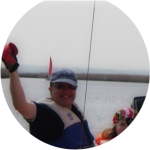 Vice Chairman
Colin Gilbert bought his first Wanderer, Dotterel 1163, an Anglo Marine boat, in the nineties, and enjoyed cruising and incompetent racing for many years. As family interest waned he made the mistake of selling this boat, but after a year of withdrawal symptoms bought a new Wanderer from Hartleys, 1819, as yet unnamed (suggestions welcome). Recent retirement from work in the science sector offers more time on the water for sailing in partnership with wife Sally and others, but his racing has yet to improve. He is a member at Grafham Water Sailing Club and based in Cambridgeshire.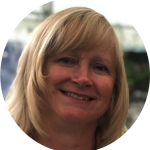 Membership Secretary
I became Membership Secretary last summer and one of the most enjoyable aspects is being able to match faces to names and boats that I see on the database and seeing the Association thrive with many new members who have joined over the last year. We joined the Wanderer Association about five years ago, shortly after we bought our Wanderer from a member of our sailing club. Since then, we have enjoyed sailing it both at the club where we frequently race and taking it to Wanderer events, where we enjoy cruising as well as racing, visiting other sailing clubs and meeting other members. I have only been sailing for about six years, introduced mainly through helping twice a week with a Sailability charity that runs at our club. I now also sail one morning a week with a group of women from the club. I enjoy sailing for the challenges and sense of achievement that it brings and for the many friendly people we have met along the way.

Treasurer and Advertising Secretary
Robin was born in the centre of England, went to Sheffield University (history if you must ask), played half heartedly in industry for the first few years of working life but very early on found his niche in the civil service, first as a computer programmer (ICL 1900 machines, ever heard of them?) and then in the administrative branch. Now retired.
Bought my Wanderer in 1990, still got it, kept it at Frensham Pond to start with but soon moved to Bosham where it remains. I have been Treasurer of WCOA for ages. I enjoy sailing, cycling and beer. I have three grown up children, eight grandchildren.

President
I have been sailing my Wanderer and making great and lasting friends for over 36 years. Be it racing, cruising, or pottering, any activity on the water suits me.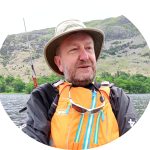 Website admin
John took over the day to day running of the Association website in 2022.
He sails W1646, Wander Off, mostly on cruises with his club Crawley Mariners Yacht Club with his son Alex. When not sailing he is one of the organists of Arundel Cathedral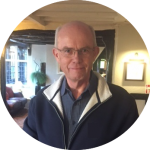 Liaison Secretary
(Hartley Boats & Technical Consultants)

John holds his daughter responsible for introducing him to sailing after she said at a young age "I fancy having a go at that". Consequently he took her along for some lessons and joined-in himself; the rest, as they say, is history.
After owning a series of small dinghies he decided that a bigger boat was necessary and selected the Wanderer due to its versatility and soon Wanderer 1518 came along. John tends to be a solo sailor and is more into pottering rather than racing or cruising.
After many years as a member of the WCOA he became Chairman in 2016. John recently stood down, but to the delight of his successor he is continuing on the committee.
Regalia Secretary
Jenny has been around boats from a very young age. Her Dad always had boats, her first memory is of Dad building his own boat in their back garden. He named it 'Karen' after his first grandchild.
We never seemed to go very far in any of his boats but it was always special to spend time on Dad's boats. Jenny loves being on or near the water whether it is the River Thames near to home or the Salcombe estuary. She is married to John and has two grown up children and four grandchildren.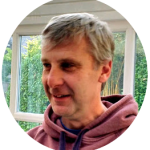 Richard Lewis
Committee Secretary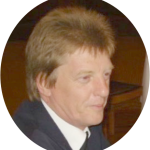 Bernard Taylor
By profession Bernard is an Accountant, and works as the Finance Director for a music/juke box company. Bernard started sailing many years ago, initially at Penarth Yacht Club in Enterprises, and then took a 20 year break, by which time he had moved up to the Midlands, where once again he could be found in an Enterprise. Unfortunately, due to family commitments, this was relatively short lived, from which ensued another break, this time for about 25 years! Having decided to give it another go, he then joined Swarkestone Sailing Club about 6 years ago, and after having dabbled with a Wayfarer, decided that a Wanderer would be more suitable. Sailing with Ami Hopkins (who is currently sailing round the world on the Maiden) in Wanderer 1810, they try and sail most weekends (although Ami has now been substituted with Ami's boyfriend David), mainly local club racing, and try to attend Wanderer events where possible. When not sailing Bernard's other hobby is bell ringing, and if not on the water can usually be found in a church tower somewhere in the Midlands – either that or looking after his grandchildren!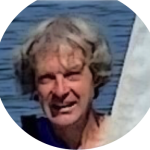 Alasdair Simpson
Alasdair Simpson is currently Commodore of Arnside Sailing Club in Cumbria. The Club were short listed for Sailing Club of the Year in 2019 and 2022. He is also a member of RYA North West Volunteer Committee and North West Secretary of the OGA, the national association for gaff rig sailing. He first learnt to sail as a child at Bosham, where his grandmother sent him on a sailing course. He owns Wanderer 1768, which was built by Hartley Boats in 2016.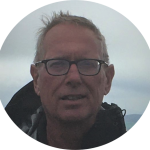 Nigel Lamb

I have been sailing for over 20 years starting on big boats and migrating to dinghies. I race a Solo at our club (Chipstead Sailing Club) as well as our Wanderer that I sail with my wife Maria. I am currently the clubs Training Principal, and I am a Dinghy Instructor as well as a Power Boat instructor. I am also a Trustee of Wealden Sailability which is a disabled sailing charity that operates from the sailing club.
I have been a Wanderer Association member for about 5 years. We joined when my wife and I bought our Wanderer Fulmar (no. 477). I knew then that what I really wanted to do with her was cruising and particularly tidal sailing. So far, we have had a number of enjoyable outings with the Wanderers particularly to Chichester and we are keen to join in as many events as we can.