Wanderer East 2023
August 30

-

September 1

Free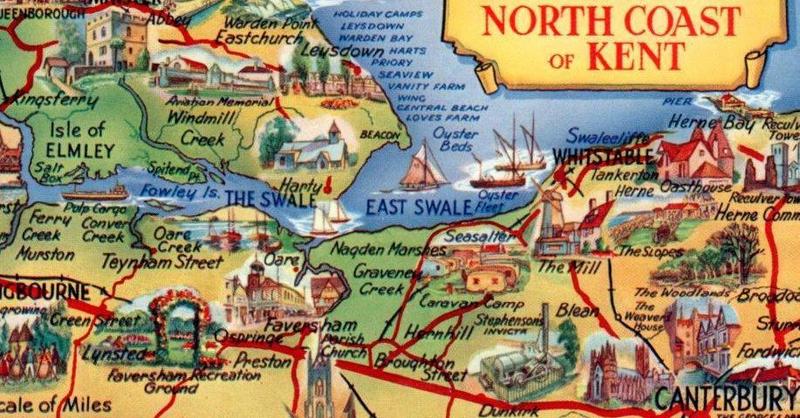 WandererEast – three days of sail cruising in Whitstable Bay,
the Swale estuary and creeks
30th August – 1st September 2023
(Visitors are welcome to arrive during the afternoon or evening of Tuesday 29th August)
About Whitstable  
 A seaside town, just 55 miles from London, 7 miles from Canterbury, Whitstable has retained its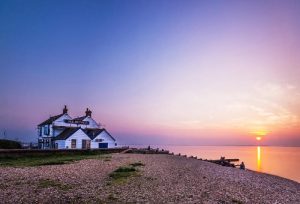 unique charm, famous for its oysters, working harbour, maritime heritage, stunning sunsets across the Swale estuary, boat building and sailing. There is entertainment and local art on display all over town.  
The town is criss-crossed by numerous small alleys, notably Squeeze Gut Alley which everyone needs to try. The Old Neptune PH nearby, known as the "Neppy" is not next to the beach or by it, but actually stands right on the beach.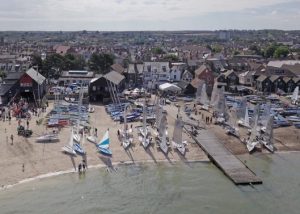 Whitstable Yacht Club (WYC), founded in 1902 next to the harbour for racing smacks and barges, is today one of the largest clubs in England. Many national and international championships have been held at WYC. The club offers sailing for dinghies, catamarans and windsurfers, with yacht moorings in nearby creeks.  The Wanderer group at the club comprises 8 boats. 
For more information about Whitstable YC visit the club web site: www.wyc.org.uk 
About the Isle of Sheppey and the Swale estuary
The Swale estuary, between the Isle of Sheppey and mainland Kent, is both highy attractive for dinghy cruising and is also wonderfully uncrowded by other craft. In this corner of the North Sea, sailors can be at one with nature in a picture-perfect locations. 
The Swale is well named as much of the Isle of Sheppey and the coastal fringes of mainland Kent is marshland where great swathes of land have national and international protection. The marshes attract a huge bird population including a number of rare species. Seals flourish on the banks of the Swale. Our cruises will visit Faversham Creek,  which shares a strong maritime heritage with Whitstable as a home for Thames Sailing Barges, Swale Marina and Leysdown-on-Sea, a small seaside resort on the Isle of Sheppey. 
Safety Advice and Equipment
Please see the guidance of Whitstable Yacht Club for dinghy cruising which is published on the club website: Whitstable Yacht Club – Members – Safety_Advice (wyc.org.uk) .
As there witll be no RIB support boat please bring an outboard engine for your own use or for towing in the event of very light or no wind.

 
Accommodation 
Two or three spaces for small campervans on the WYC West Quay compound

 

may be available on application for no charge. Contact richard.maltby9@gmail.com

 

WYC has a twin bunk room; for bookings @ £ 25 per person/night. Contact office@wyc.org.uk
Camping / Motorhome Parks and Accommodation at Whitstable  
Homing Park, Church lane, Seasalter, CT5 4BU – www.homingpark.co.uk,–  booking online in advance, 40 electric pitches for camping or motorhomes, family pods, excellent facilities, swimming pool, laundry, luxury loos etc., convenient access from A 299/ Thanet Way slip road for Whitstable, 1¾ miles W from Whitstable YC.  Cycling from Homing Park to WYC can take in a mile section along the sea front.
Primrose Cottage Caravan Park, Golden Hill, Whitstable CT5 3AR, conveniently accessed from the old Thanet Way / A2990 overlooking the town – Primrose Cottage Caravan Park in Whitstable, Kent (campsites.co.uk). This small and pleasant site welcomes tents and tourers, 17 electric pitches, good shower and toilet facilities, set less than 10 minutes' drive from Whitstable's high street. Cycling is fine downhill to the town and club, if steep for the return!

 

Campers are welcome to turn up and there's no need to book ahead. It's laid back and relaxed. Call 01227 273694 to book. 
Booking.com link for places to stay in Whitstable: https://www.booking.com/ 
Whitstable Travelodge and Premier Inn are accessed from the A 299 Thanet Way. 
Booking for WandererEast, 29th August (pm arrivals) to 1st September
Charges
NO charge for cruising, boat & trailer parking at WYC and use of club facilities (all hours). Visitors will have temporary WYC membership. Payment for accommodation and meals at your choice. Free parking on most side streets within 15 minutes walk of  WYC or ANPR day rates (currently £2.80 hour) at Gorrell Tank CP (5 minutes from the club).  We will arrange some meals in local pubs and please make use of the club bar and café. 
On the WCOA website please enter: 
Your full Name
Email address
Phone number
Boat name and number
Crew name (unless sailing solo)
Confirm that you are aware of WYC equipment and safety guidance having checked this link: Whitstable Yacht Club – Members – Safety_Advice (wyc.org.uk)
Your day of arrival

 

Day of departure
Request free campervan (small vehicles) parking on West Quay?

 

Do you also intend to stay on for the Wanderer National Races at Whitstable YC over the weekend September 2-3?

 

Please include any medical information which a course leader ought to know.
To request staying in the WYC twin bed club bunkroom @£25 –

 

contact office@wyc.org.uk

 

An email to richard.maltby9@gmail.com to let him know you are coming would be greatly appreciated.
Wanderer Nationals, September 2nd and 3rd at Whitstable YC
The Wanderer National races will be held over the two days immediately following WandererEast. You will be welcome to stay on for any or all of the races and also stay on for the Saturday evening supper at the club.  The race can always be treated as another cruise – around the buoys! Please see the Notice of Race for online entries and/or booking for the Saturday (2nd) Wanderer supper.    
For more information contact richard.maltby9@gmail.com 07548 752823