WandererFest 2021
July 8, 2021

-

July 11, 2021

Free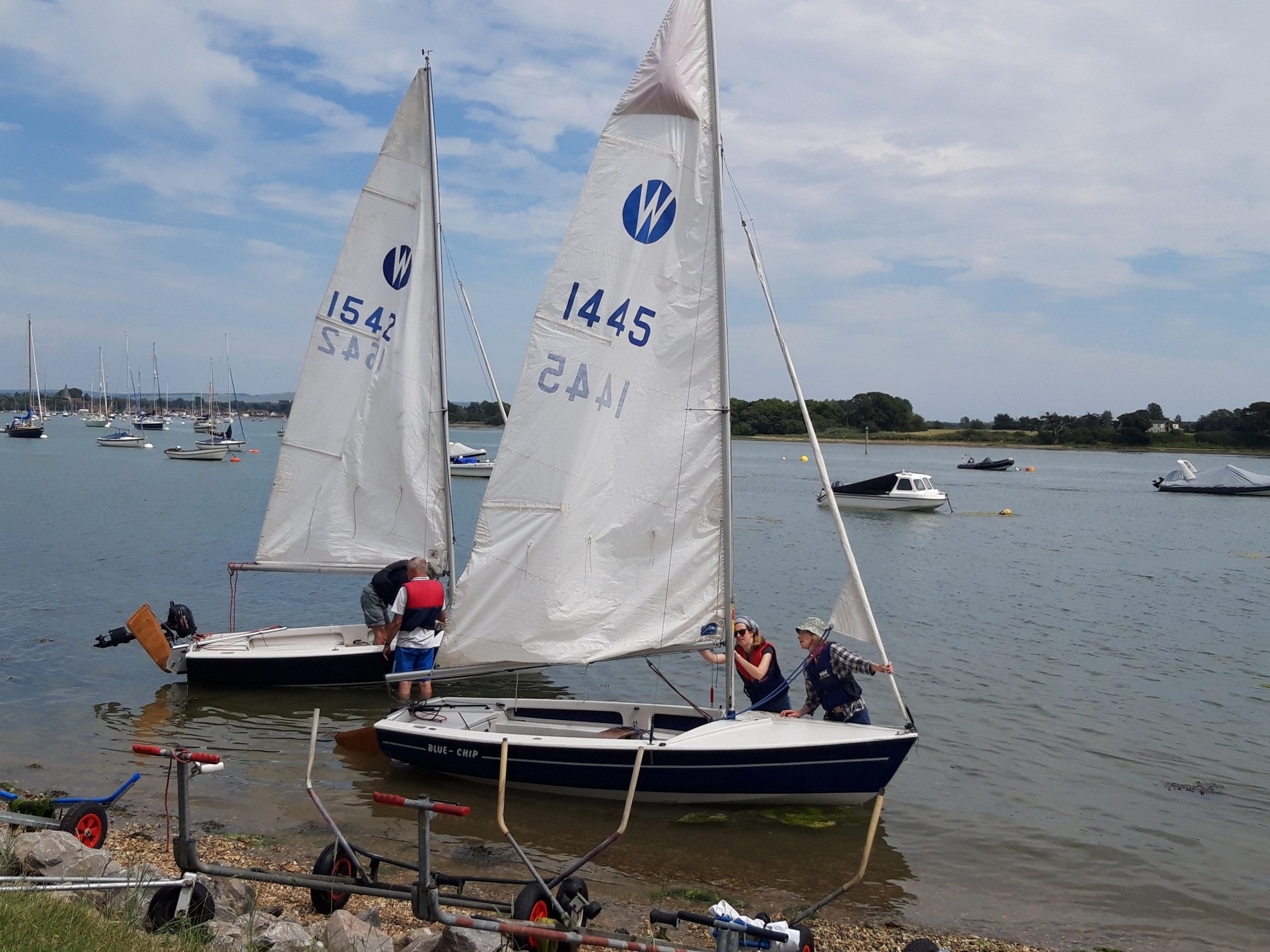 UPDATE: This event has been postponed, the date above is the new date.
This is the premier event of the Wanderer calendar and attracts the largest number of WCOA members and crew to Cobnor Field on the southern tip of the entrance to Bosham Channel. Come for a day or two or stay for the complete event – no problem.
The WandererFest site is on the private Cobnor Estate and a perfect location for our caravans, motor- homes, and tents. There are B & Bs and hotels nearby for those of us who prefer a decent mattress.
Daily cruises – choose from a shortish one to a longish one – are organised by Cruise Master Ray Tennant – with Emsworth, East Head, Prinstead, Dell Quay, and Bosham among the various destinations hopefully with a hostelry or ice cream stall nearby.
There are ample opportunities to exchange rigging and sailing tips and we hope Ian Porter will be able to return yet again with his own unique way of showing how to get the best out of your boat.
The culinary highlight is the Saturday night Curry'n'KormaFest prepared by a local restaurant and served up in Cobnor Field as the sun begins to set.
There is the WandererFest Coarse Boules knockout tournament in Cobnor Field which becomes increasingly tense as we approach the Grand Final. I hope Mike Powell will bring his telescope again; seeing Saturn's rings is quite an experience.
Robin Gabbitas organises two splendid barrels of real beer (£2.50 a pint last time) and a wonderfully old fashioned marquee (supplied by Ray's connections with Southbourne Sea Scouts) acts as our base. Putting it up and taking it down is part of the fun of WandererFest. WCOA spends a small fortune in hiring very smart Ladies and Gents flush loos which have been utterly reliable (or maybe not for this year).