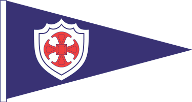 Tel: 01227 272942          
Website: www.wyc.org.uk
WHITSTABLE YACHT CLUB
Founded 1902
Affiliated RYA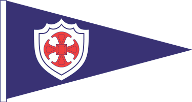 3-4 SEA WALL
WHITSTABLE
KENT CT5 1BX
Wanderer Open Meeting and Cruise
to be sailed for the
26th and 27th June 2021
NOTICE OF RACE
1.   VENUE AND ORGANISING AUTHORITY
The event will be at Whitstable Yacht Club, 3-4 Sea Wall, Whitstable, Kent, CT5 1BX, Tel: 01227 272942, email office@wyc.org.uk.   The organising authority is Whitstable Yacht Club (WYC) in conjunction with the Wanderer Class Owners Association (WCOA).
2.   RULES & ELIGIBILITY
Racing will be governed by the 2021-2024 Racing Rules of Sailing (RRS); the prescriptions of the RYA, the Wanderer Class Owners' Association rules, and the WYC Sailing Instructions for the event. The WYC Sailing Instructions can be found on the WYC website.
The following amendments shall be made to the WYC Sailing Instructions for the purpose of this event:
2.2. The Wanderer entry fee will be £15 per boat.
8.2. Wanderer class – Flag W.
17.1. Varied by Notice of Race para 4.
Participants should also note rule 13.1: Starting Intervals of 3 minute intervals shall be used.
3.   PROGRAMME
Saturday 26th June;
H.W. is at 14.34.  
3 races are scheduled, back to back.  
The event will take place alongside WYC club racing. 1st Race 14.00
09.30    Registration opens.  All participants shall register with the WYC.
12.30    Briefing
13.54    The warning signal for the first race on Saturday will not be before this time. 
4.   SCORING SYSTEM
One race shall be completed to constitute a series.  The "Low Points" Scoring system of Appendix A of the RRS will apply.  The worst score will be discarded when 3 races have been completed in the series.
5.   ADVERTISING
The racing event is designated RRS Category A.
6.   ENTRY and REGISTRATION
Entry may be made through the Whitstable YC online booking system.
The entry fee of £15 per boat is payable to Whitstable Yacht Club.
As well as registering, or safety reasons entrants shall also complete the Declaration (signing on) sheet by the course board before going afloat, and shall sign in on coming ashore.
7.   COURSES
Courses will be set in Whitstable Bay.  Competitors should allow sufficient time to sail out to the start.
8.   ACCOMMODATION AND SOCIAL
N.B.   A bunkroom is available at the club.   Book through the club at office@wyc.org.uk, phone: 01227 272942. For campervans please contact the organiser, Richard Maltby.
There will be an evening barbecue at the club (18.00 – 20.00) and musical entertainment for which Wanderer sailors will be joined by club members. To book a club BBQ please use the online booking system.
9.   PRIZES
Race prizes will be awarded according to the number of entries, at the discretion of the Race Committee. There will be a prize for the lowest placed boat to complete all races sailed in the series.
10. CRUISE, SUNDAY 27th June
A cruise is planned on Sunday 27th June.   Destination: Horse Sand (seal colony) and Shellness Point.   An escort vessel will accompany the cruise.   Briefing 10.30, Launch 11.30, Return 15.30.
11. RISK STATEMENT
Sailing is by its nature an unpredictable sport and therefore inherently involves an element of risk. By taking part in the event, each competitor agrees and acknowledges that:
they are aware of the inherent element of risk involved in the sport and accept responsibility for the exposure of themselves, their crew and their boat to such inherent risk whilst taking part in the event;
they are responsible for the safety of themselves, their crew, their boat and their other property whether afloat or ashore;
they accept responsibility for any injury, damage or loss to the extent caused by their own actions or omissions;
their boat is in good order, equipped to sail in the event and they are fit to participate;
the provision of a race management team, patrol boats and other officials and volunteers by the organiser does not relieve them of their own responsibilities;
the provision of patrol boat cover is limited to such assistance, particularly in extreme weather conditions, as can be practically provided in the circumstances;
it is their responsibility to familiarise themselves with any risks specific to this venue or this event referred to in the Sailing Instructions and to attend any safety briefing held at the venue; and
their boat is adequately insured, with cover of at least £3,000,000 against third party claims.
12. FURTHER INFORMATION
Contact Richard Maltby, richard.maltby9@gmail.com, 07548 752823. Or, contact Whitstable Yacht Club, office@wyc.co.uk, (Mondays) 01227 272942.